Happy Thursday, everyone!
Even though I work on Fridays causing Thursdays to loose just a bit of their luster, I still love 'em. There's still the feeling of "weekend's coming..." and today I'm extra excited because I get to go to my first ever League of Women Voters meeting! I am so excited about joining the LWV because I am always looking for more ways to get involved in my community, it's an election year, and...well...because The League of Women Voters sounds a little bit like something that would be in a
Sherlock Holmes story
which appeals to me greatly.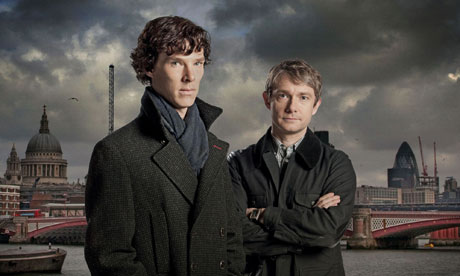 Anyway, this doesn't have anything to do with the LWV or Sherlock Holmes but it
does
have to do with being a video that always cheers me up and that I can't quite believe I never posted on this blog before.
My weekend plans include a lot of writing, yoga, a mani/pedi with my mom and sisters, a
fundraiser/concer
t (which if you live in the mid-Michigan area you should seriously consider coming out to. The music will be fantastic and the money is for a good cause.), more writing, maybe beginning training for a 5K (yikes!), some knitting, and then dinner at my parents.
No rest for the wicked. What are
you
up to this weekend?